Keep Cool And Save Money With This CRG Construction Standard
Posted by Preston Guyton on Wednesday, June 24, 2020 at 10:54 AM
By Preston Guyton / June 24, 2020
3 Comments
Shield Your Home... And Your Wallet
Averaging more than 200 days of sunshine annually with summer heat indexes reaching well over 100 degrees, keeping cool is essential in Myrtle Beach. In addition to selecting increased insulation and energy efficient air conditioning units, we've standardized several green building practices in order to keep our homes running efficiently year round. Radiant barrier roof sheathing is one of our green building standards implemented in every CRG custom home to keep them cool and running efficiently through the summer and for seasons to come.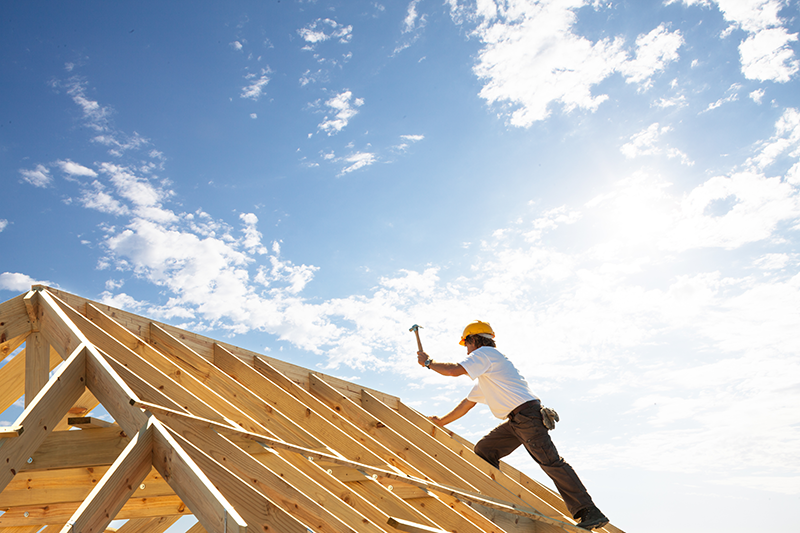 WHAT IS A RADIANT BARRIER?
Shingles on your roof attract and absorb the heat from the sun causing your roof and attic to be the hottest places in your home. A radiant barrier is composed of an aluminum sheet that is placed in the attic or just below the roof sheathing. Without this barrier on your roof, heat will build up in your attic and radiate through the insulation into your home causing your HVAC system to work harder.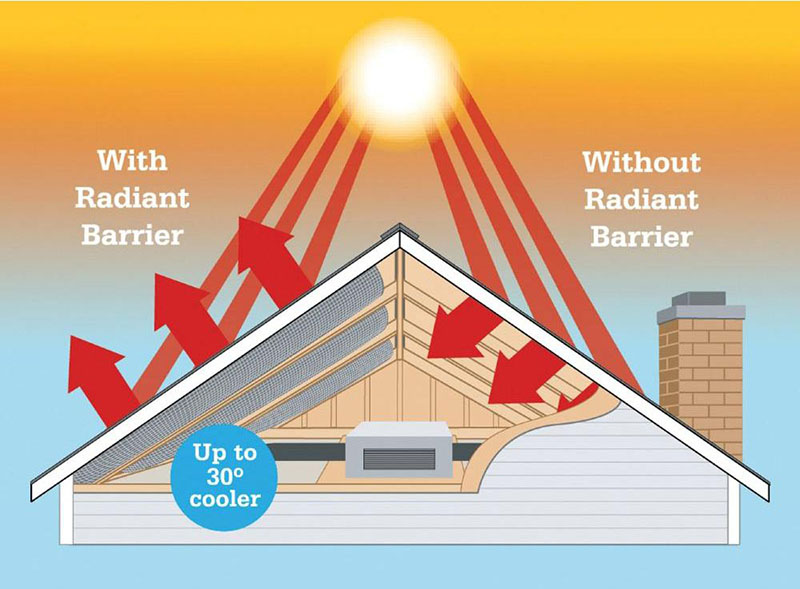 HIGHER CONSTRUCTION STANDARDS BENEFIT HOMEOWNERS
Decreased Costs: With less unwanted heat invading your home, the costs of running your air-conditioning unit on a sizzling summer day are greatly reduced. The decreased demand on your unit allows it to run less often and for shorter periods of time while continuing to maintain a comfortable temperature indoors. The outcome… your electric bills are lower! In fact, it takes very little time for the radiant barrier to pay for itself.

Increased Usability: By adding radiant barrier sheathing to your home, the unconditioned spaces become more comfortable. These areas include the attic, garage, storage closet etc. These spaces are able to maintain a cooler temperature making it easier to utilize this square footage. This provides more options for how you can use your home and allows for a more spacious and comfortable living environment.

Decreased Footprint: By simply using less energy to cool our homes because of the radiant barrier, we are decreasing the amount of carbon emissions released into the atmosphere. This lower carbon footprint means that your home is greener leaving a less negative impact on the environment.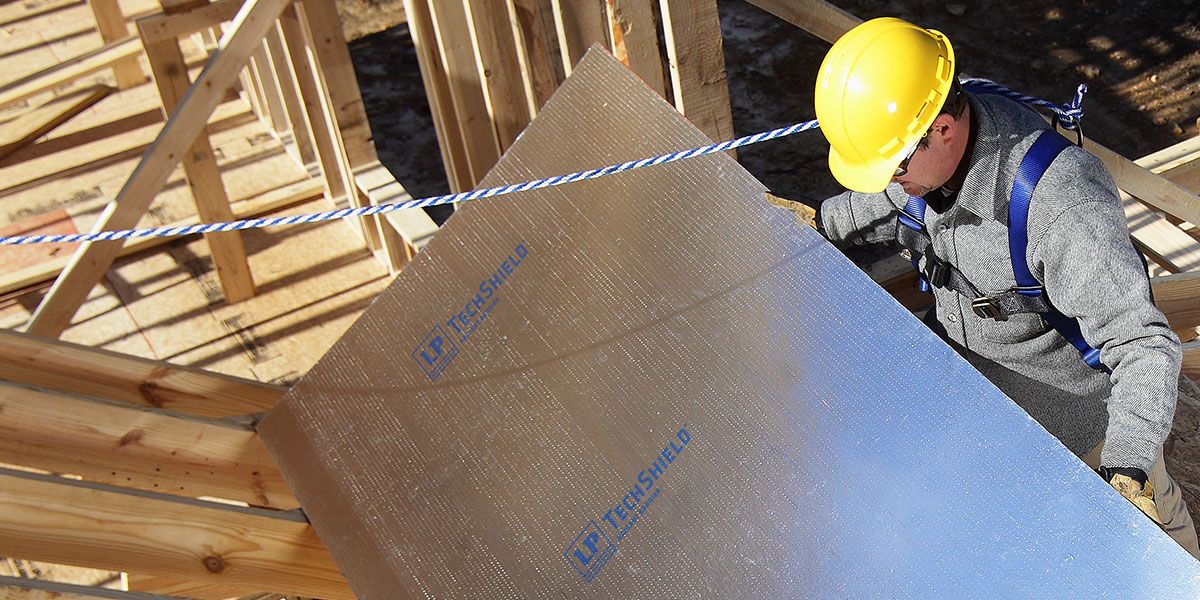 Work With A Leading Local Green Home Builder
As a green builder, our standard construction processes and materials are environmentally responsible and resource-efficient. CRG Companies continues to build for the future with sustainable homes while leading our area in better quality and smarter home construction. Radiant barrier roof sheathing is just one of our higher standards and can also be incorporated to an existing home that will be undergoing a remodeling project. Our team of professionals are experts in green construction practices from materials to technology and will work with you to make your home environmentally-responsible. Contact us today to get started!