How Custom Details Add Character And Value To Your Myrtle Beach Home
Posted by Preston Guyton on Monday, June 3, 2019 at 7:07 AM
By Preston Guyton / June 3, 2019
Comment
Add a unique story to your home by merging form and function with sustainability! At CRG we look for ways to add custom architectural details to your home while reducing our imprint on the Earth. The addition of custom details such as reclaimed wood accent walls, exposed beams or built-in storage solutions give your home a modern touch of character.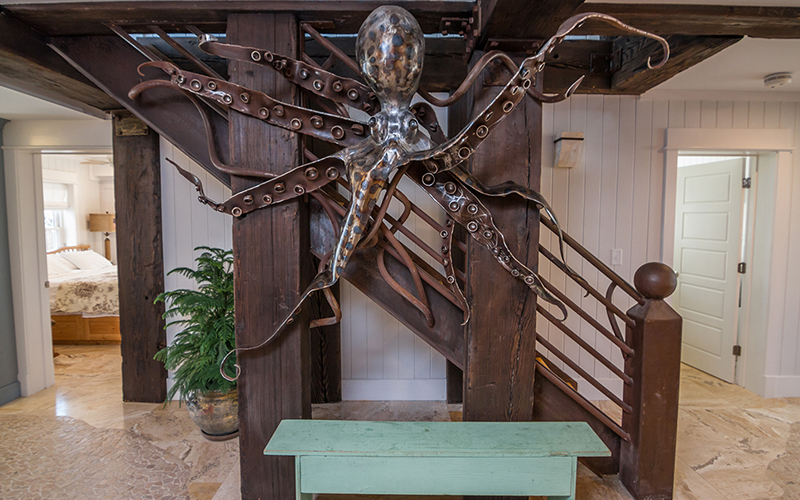 Our team will work with you to design custom architectural features for any space and are capable of building anything you can imagine from staircases to cabinets to barn doors, there is no limit. Our team has sourced quality reclaimed materials both locally and from around the world. You will find many of our homes feature custom furniture pieces to complement the overall home design.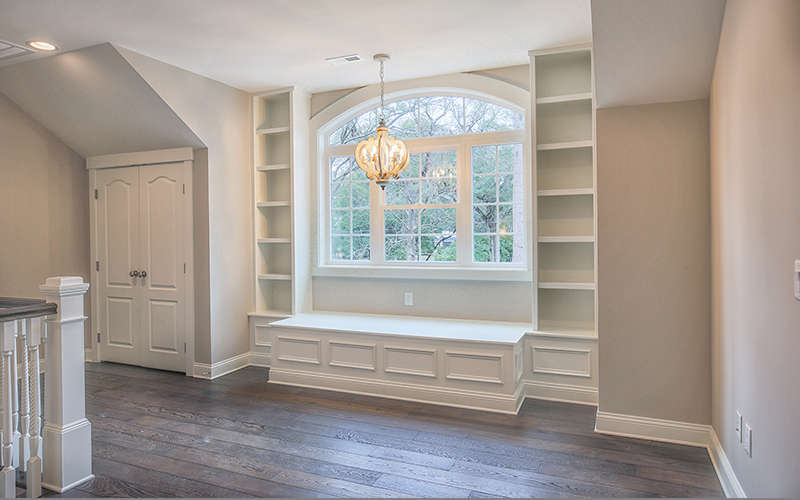 CRG Companies custom home with built-in window seat and shelving in Grande Dunes
SUSTAINABILITY
Reclaimed wood delivers on aesthetics, but there are two central reasons why reclaimed wood has surged in popularity: sustainability and depth of supply. Utilizing reclaimed materials allows our team to provide clients with quality, durable wood projects for their home while protecting living old-growth trees from being unnecessarily cut-down. With green building practices at the core of our beliefs, our architects, artisans and designers seek to create buildings that contribute more than they consume from the Earth.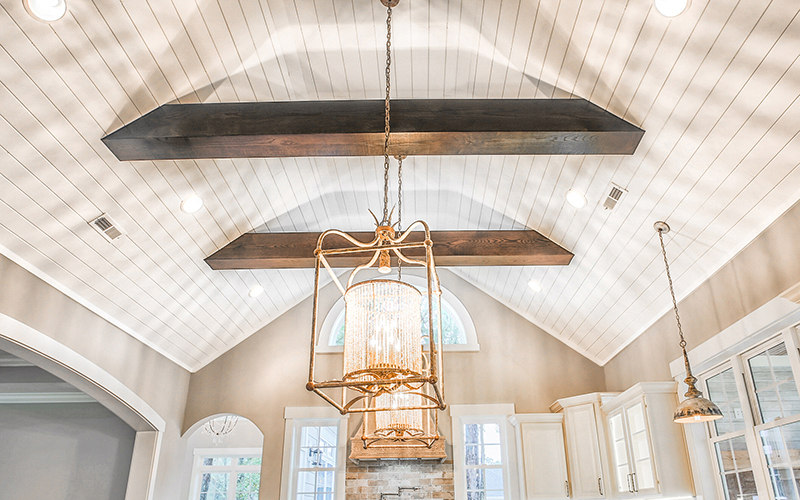 These beams salvaged from a cotton mill in Greenville, South Carolina are made of heartwood pine, an extremely rare wood that was almost timbered to extinction by 1900. Chosen to match the heartwood pine floors, this type of wood is more than just beautiful, it's dense, durable, and insect and rot resistant.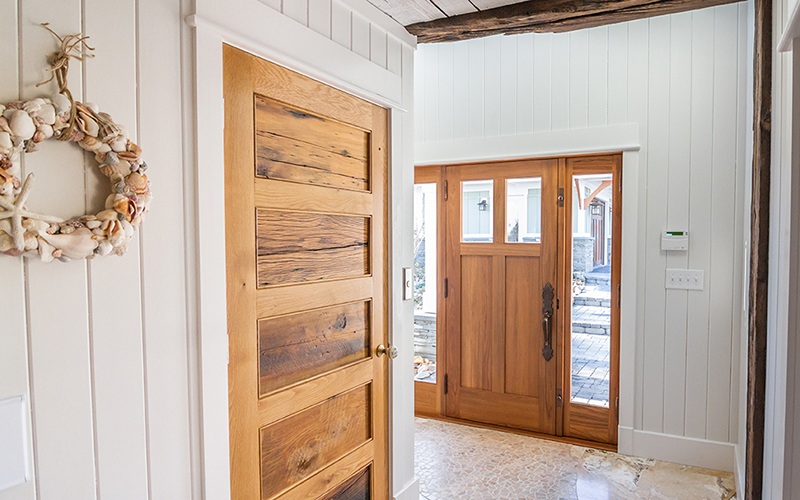 CUSTOM ARTISAN CARPENTRY
Featuring refined styling and mixed materials, rustic woodwork and furniture pieces can be used to create a completely new look. These pieces have a story to tell, whether built from an old tobacco barn, cotton mill, or West Virginian farmhouse. From modern rustic and industrial, to farmhouse chic and cozy cottage, furniture made of reclaimed materials provide many unique choices that can add one-of-a-kind interest to your home.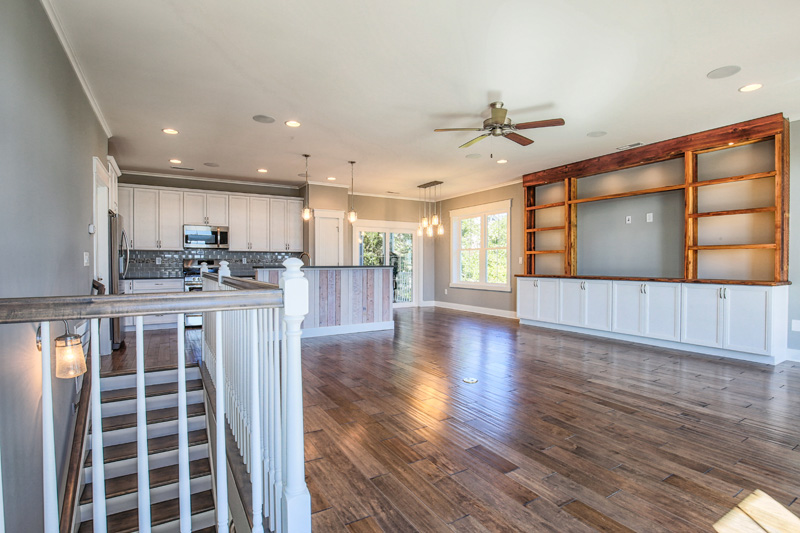 CRG custom reclaimed bookcase and entertainment center made from wood to match the island.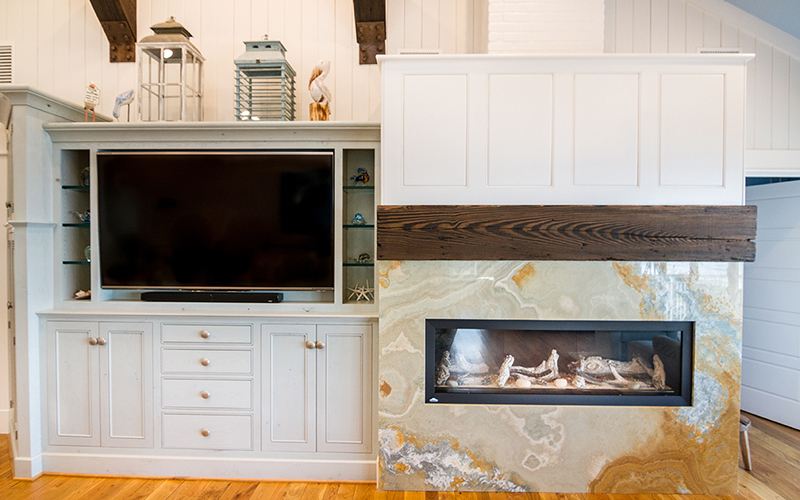 Crafted from materials salvaged from a 1925 South Carolina tobacco barn the wall includes cut outs for the entertainment system and a TV mounted directly to the piece. We also integrated a Bose 3-2-1 Series Home Entertainment System which provides the home theater experience with fewer speakers and less complexity than traditional systems making it a perfect fit for a tight space.
Let Us Help
As you start the process with our in-house design team you'll discuss how custom details can add character throughout your home. Contact us today to speak with a professional on how to value-add character and personality into your home or space!