Holiday Happenings At The Beach
Posted by Brittany Gurreri on Thursday, December 19, 2019 at 9:19 AM
By Brittany Gurreri / December 19, 2019
Comment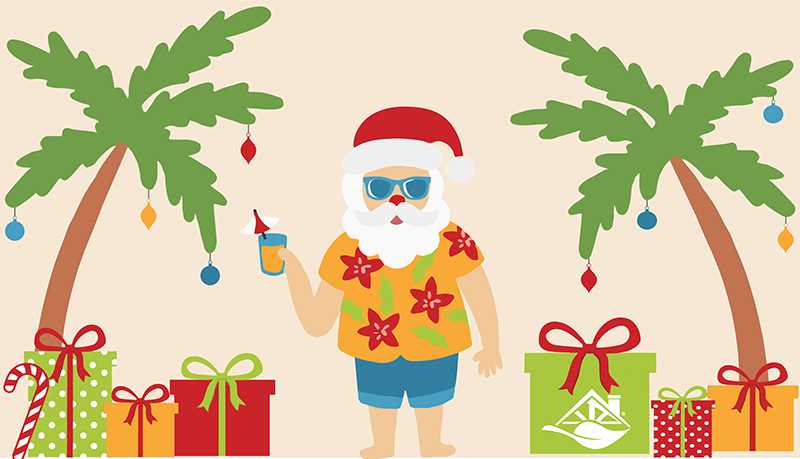 While we may be a well-known summer destination, our Myrtle Beach area also makes for a great place to spend the winter holiday season. From holiday parades and festivals to breathtaking theatrical performances and light shows, the Grand Strand offers everything to make the holiday season complete. Check out this list of top seasonal things to do, shows to see, and festive fun still to be had at the beach...
Mesmermizing Light Shows
Nights of A Thousand Candles at Brookgreen Gardens in Murrells Inlet
Unlike anything else, this sculpture and botanical garden is decorated with thousands of hand-lit candles and thousands of lights each year for this holiday event.
WHEN: Dec. 5th-8th, 12th-15th, and 19th-21st from 3 - 10 p.m.
Rivertown Christmas Celebration in Downtown Conway
Carriage rides, shopping and Santa round out this Christmas celebration held each Thursday night in December.
WHEN: December 12th and 19th from 6 - 8 p.m.
The Great Christmas Light Show at the North Myrtle Beach Park and Sports Complex
Drive-thru light show with 2-million lights, in addition to a charming Santa's village offering train rides, slides, a petting zoo, and - of course - a special visit with Santa.
WHEN: Drive-thru open November 29th to December 30th from 5:30 - 9:30 p.m.
Santa's Village open Nightly December 19th - 30th (Closed Christmas Day)
Ripley's Festival of Trees at Broadway in Myrtle Beach
Each year this festive extravaganza joins the fish and aquarium-life at Ripley's with over 100 gorgeously decorated and themed Christmas trees.
WHEN: Now through December 31st
Spectacular Holiday Shows
The South's Grandest Christmas Show at The Alabama Theatre
Bringing the joy of the holiday season to the stage, this all-star cast keeps locals and visitors returning year-after-year with the music, dancing, comedy, and more!
WHEN: November 1st to December 31st
The Christmas Show of the South at The Calvin Gilmore Theatre
Newly reworked each year, this production features gorgeous vocalists, a holiday brass section, and beautiful decorations throughout the lobby.
WHEN: November 1st to January 5th
Christmas at Pirates Voyage Dinner & Show in the Grande Dunes
Enjoy the retelling of A Christmas Carol with pirates! Live nativity scene and four-course holiday feast included in the night of holiday fun.
WHEN: November 9th to January 4th
Holiday Happenings
Holiday Bazaar at The Market Common
Held on select Saturdays in November and December, this holiday bazaar features seasonal craft vendors, produce, baked goods, crafts and more!
WHEN: Select Saturdays in November and December
Holiday House at Broadway at the Beach
Enjoy visits with Santa complete with a complimentary 4x6 photo at Broadway's Holiday House!
WHEN: Sundays November 24th through December 22nd from 1:00 - 4:00 p.m. Lunch &
Bowling With Santa at 810 Market Common
Get a chance to tell the big man what you want for Christmas over some games, grub, and more. Bowl with Santa, enjoy lunch, and get pictures for only $10, which includes one game of bowling, two slices of cheese pizza, and lemonade.
WHEN: Saturday, December 21st 12:00 - 2:00 p.m.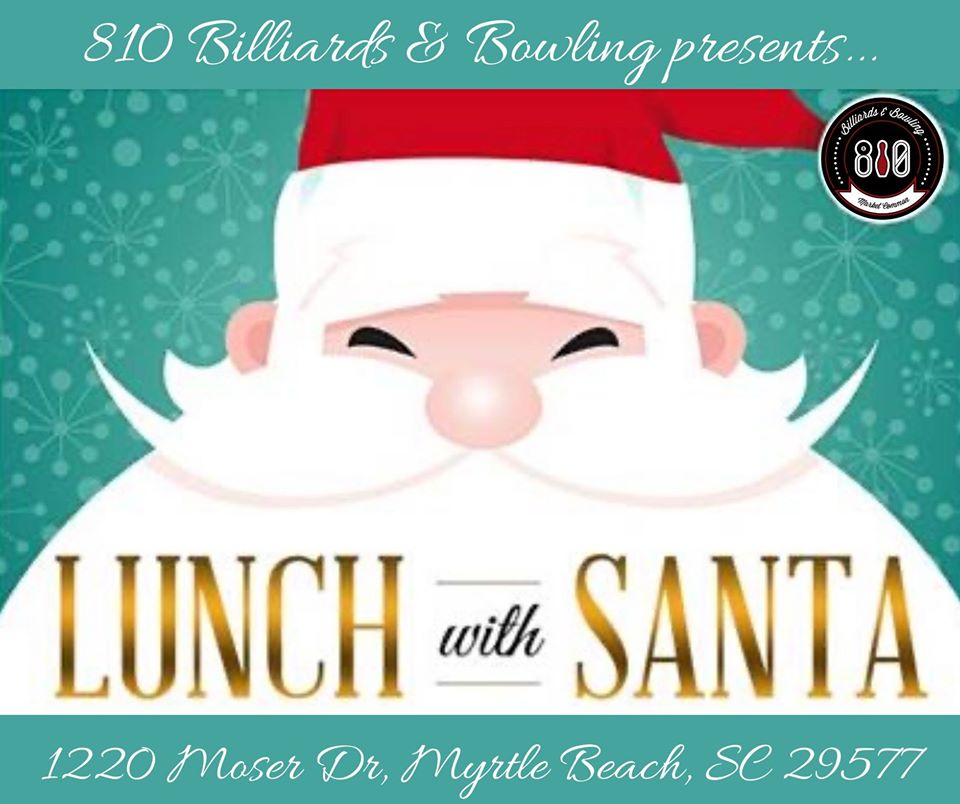 Kids' Christmas Cookie Decorating Class at Croissants Bistro & Bakery
Reserve your space and learn from the pro's how to decorate cookies for Christmas! Admission includes story time and paint your own cookies.
WHEN: Wednesday, December 18th 4:30 p.m. - 5:30 p.m.
Marshwalk SantaCrawl at the Murrells Inlet Marshwalk
Dress up as Santa, an elf, Scrooge, The Grinch, or whatever gets you in the Christmas spirit for the 5th Annual Marshwalk Santa Crawl! Featured holiday drinks and dinner specials provided by participating restaurants.
WHEN: Saturday, December 21st 5:00 - 10:30 p.m.
Things To Do With Santa
Cookies With Santa Cow in Surfside Beach
Join Chick-fil-a Surfside for a memorable evening complete with Christmas crafts, a complimentary chocolate chip chunk cookie with toppings bar, and chance to get your photo taken with Santa Cow!
WHEN: Thursday, December 19th 5:00 - 7:00 p.m.
Breakfast With Santa at Croissants Bistro & Bakery
Join Santa for a festive breakfast at Croissants. While the regular menu is available, the event admission includes a festive kids menu with an entree, a drink, and a picture with Santa for only $12.
WHEN: Saturday, December 21st 8:30 a.m. - 10:00 a.m.
Free Trolly Rides with Santa in Surfside Beach
Join Santa for the final trolly ride of the year around Surfside Beach, showcasing the gorgeous lights set up by residents around town.
WHEN: Thursday, December 19th 6:00 - 8:00 p.m.
Cocktails With Santa at Tupelo Honey (For Grown-Ups)
Come let loose, visit with Santa, and try some festive cocktails with representatives from Deep Eddy and Twelve 33 Distillery, who will be sampling their vodkas and bourbons. Complimentary light hors d'oeuvres will be served.
WHEN: December 20th, 7:00 - 9:00 p.m.
Complimentary Holiday Carriage Rides at The Market Common
Take a break from your holiday shopping with a leisurely carriage ride around The Market Common. Pick up and drop off is in front of Dolce Lusso Salon, weather permitting.
WHEN: December 22nd & 29th, 3:00 - 6:00 p.m.
Santa's Workshop at Dave & Buster's
Take the kiddos for a morning of breakfast, games, and crafts with Santa.
WHEN: Saturday, December 21st 9:00 a.m. - 12:00 p.m.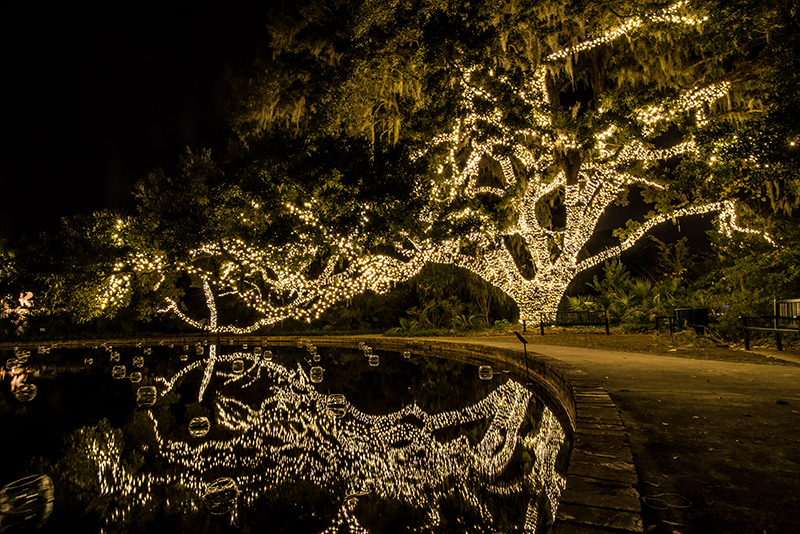 Light Up The New Year at Brookgreen Gardens in Murrells Inlet
Begin your New Year's celebration with Brookgreen Gardens when the sculpture garden is lit up with thousands of hand-lit candles, holiday lights, and music.
WHEN: December 27th - 31st 6:00 - 9:00 p.m.