How Landscaping Can Help Sell Your House
Posted by Preston Guyton on Thursday, April 22, 2010 at 8:19 AM
By Preston Guyton / April 22, 2010
Comment
It is important that your home stands out against the others on the market when you go to sell it. First impressions truly matter, which is why your home's landscaping makes a big impact on the perceived value of the home. Let's take a look at how landscaping can help sell your house.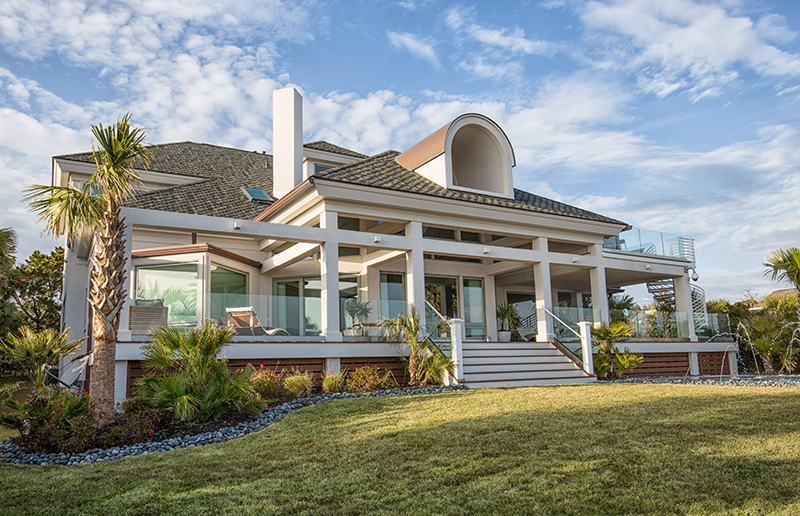 Curb Appeal
The moment that a potential buyer pulls up to your home and takes a look for the first time they make a decision as to whether or not they can see themselves living in the house. A beautiful first impression of lush landscaping and a well manicured lawn will let the buyers know that you have loved and cared for the home. On the other hand, poorly maintained shrubs and plantings, along with a yard full of weeds, will lead the buyer to look for a different house, or question the general upkeep of the home.
Established Shrubs, Trees, and Plantings Sets Home Apart
While Myrtle Beach homes can easily be remodeled and updated in a short amount of time, it is impossible to create established landscaping in less than several years or even decades if you are talking about larger trees and shrubs. For this reason, your landscaping can really set your home apart because it is one of the few areas that requires a good deal of time to get right and reach maturity. Even if your yard and plantings are only a few years old, well planned landscaping gives the new buyers the benefit of not having to make many changes to the outside of the home. Many homeowners are too busy in their daily lives to devote their time and money to large home projects. Your well defined landscaping plan will appeal strongly to buyers who want a move in ready home that requires little additional work.
Landscape Lighting Opens Up Outdoor Areas
Landscaping is not just about plants. Landscape lighting is another way to improve the value of your home because it extends the curb appeal factor to the night time and opens up the areas that can be enjoyed around the home. I simple layout of solar path lighting and ground spot lights that create artful shadows against the brick work, shrubs, and trees around the home is inexpensive and easy to install. Lighting around a deck or patio area brings your home's living space outside, and puts the thought of backyard parties and barbecues in the minds of the buyer.
Landscaping can have a big impact on the buyer's interest in your home. Now that you understand how landscaping can help you sell your house it is important to make the most of what you have. Older homes with established yards and shrubs should be manicured to take advantage of the mature landscaping, while new homes can utilize an attractive landscape plan that will allow the new buyers to see the yard's potential, while not requiring them to put in a lot of work.