Spring Home Maintenance Tips
Posted by CRG Homes on Thursday, March 19, 2020 at 8:20 AM
By CRG Homes / March 19, 2020
Comment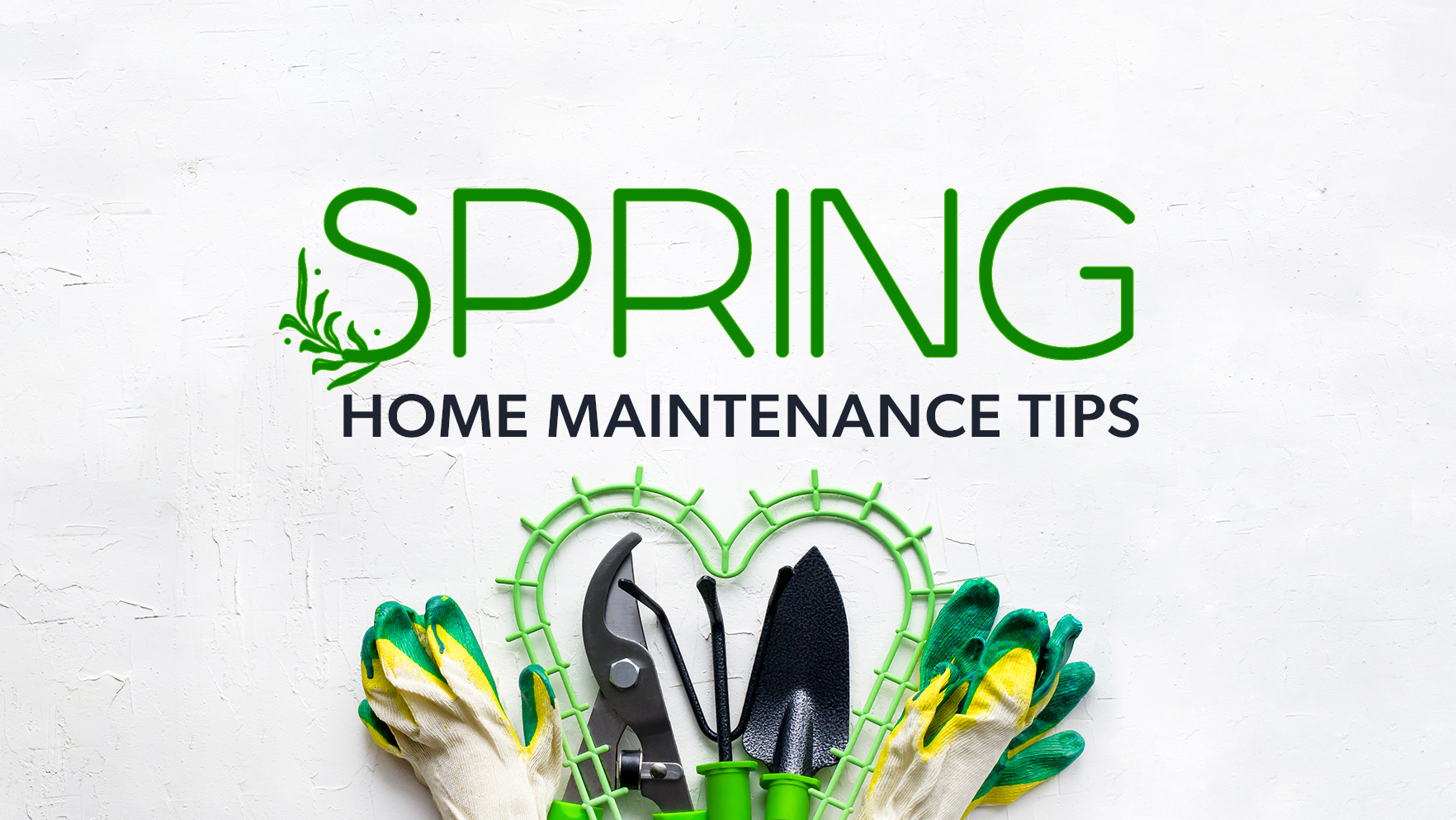 Spring Maintenance Tips For Your Myrtle Beach Home
Spring is here and with it came the coating of yellow pollen over everything outside making this the perfect time to get started on your annual spring home maintenance routine!
Unfortunately, too many homeowners believe "spring maintenance" is just about cleaning. And, sure, spring cleaning does comprise a large chunk of any spring home maintenance schedule, however home maintenance should be more specifically aimed at various structures, appliances, and systems within the home that are, arguably, just as important.
From checking seals to changing filters, we've compiled a list from our professionals on the Top 10 Spring Home Maintenance Tips that will help keep your Myrtle Beach home in good shape throughout the year.
Top 10 Spring Home Maintenance CheckList:
Switch Ceiling Fan Directions- During the hot summer months you want to change your fans spinning direction to be counter clockwise. This allows air to flow downward providing you a cooler feeling.
Service HVAC Systems- Clean filters provides a more comfortable environment for you and your family. If you leave your filters dirty, your heat, ventilation, and air conditioning systems will have to work harder increasing monthly utility costs. This is a task should be scheduled monthly- Don't forget!
Clean Gutters & Downspouts- Your gutters protect your roof and home by directing rainwater away. Clogged gutters will open your home up to potential water damage and it's likely you won't notice the issue until you need an expensive repair
Clean Your Dryer Vent- Lint sometimes escapes the lint trap making its way into the dryer vent. This can increase drying time drastically and also be potential for a house fire.
Vacuum Your Refrigerator Coils- The coils on your appliance conduct the hot air from inside the unit. They will perform less efficiently if they are coated with dust and dirt.
Check Caulking & Seals- The cool winter air can crack and harden the caulk around your windows, doors, and showers. Even the hot weather can damage seals over time. Inspect them and replace as necessary.
Fill Propane Tanks- Get ready for summer by preparing your grill for the season! Your grills propane tank should weigh 35 lbs when filled and be filled at 85% level.
Pressure Wash- Clean the exterior of your home, decks, driveways, fences and other outside surfaces that have now been coated with that awful layer of yellow-green pollen. This not only improves your properties curb appeal but also help maintain and protect your investment.
Prepare for Hurricane Season- There are many important factors to properly preparing for Myrtle Beach's hurricane season in June thru November. Arguably, the most important piece of preparing your home is having your roof inspected by a qualified professional, such as Monarch Roofing. Your roof poses the largest potential threat for damage. If you delay having your roof checked or repaired, you could be facing serious water damage issues the next time a storm hits.
Read more on the impact of quality roofing for your home and maintenance expenses here!
Test GFI outlets- For older GFI outlets, the test button is not the most reliable way to check if the outlet is able to detect dangerous current flow. A circuit tester with its own test button is most accurate. Push the testers test button and if the power goes off, your GFI is working. If power does not go off, replace!
*BONUS TIP*

Rather than soap and water, use a quality wood cleaner on wood floors and make sure to use water sparingly as it accumulates moisture over time and will void some warranties on engineered flooring. Have more questions? Ask our
home building experts
!
Our Team Is Here
Spring is a great time for a refresh, so take advantage of the beautiful weather and get your home looking and feeling its very best!
If you are ready to revive your surroudings, embark on a new project, or prepare to list your home for sale, our Real Estate team of professionals are here to help you determine which projects will add value to your investment and market your home to a targeted group of buyers looking for homes just like yours. Take some time during this beautiful season and get your home looking and feeling its very best. Contact our team for more information!