Step 2 In Building A Custom Home: Lot Selection
Posted by Brittany Gurreri on Sunday, January 27, 2019 at 11:25 AM
By Brittany Gurreri / January 27, 2019
Comment
Thinking about building a custom home? Avoid getting lost in trying to figure out the steps that go into the custom building process with our video series!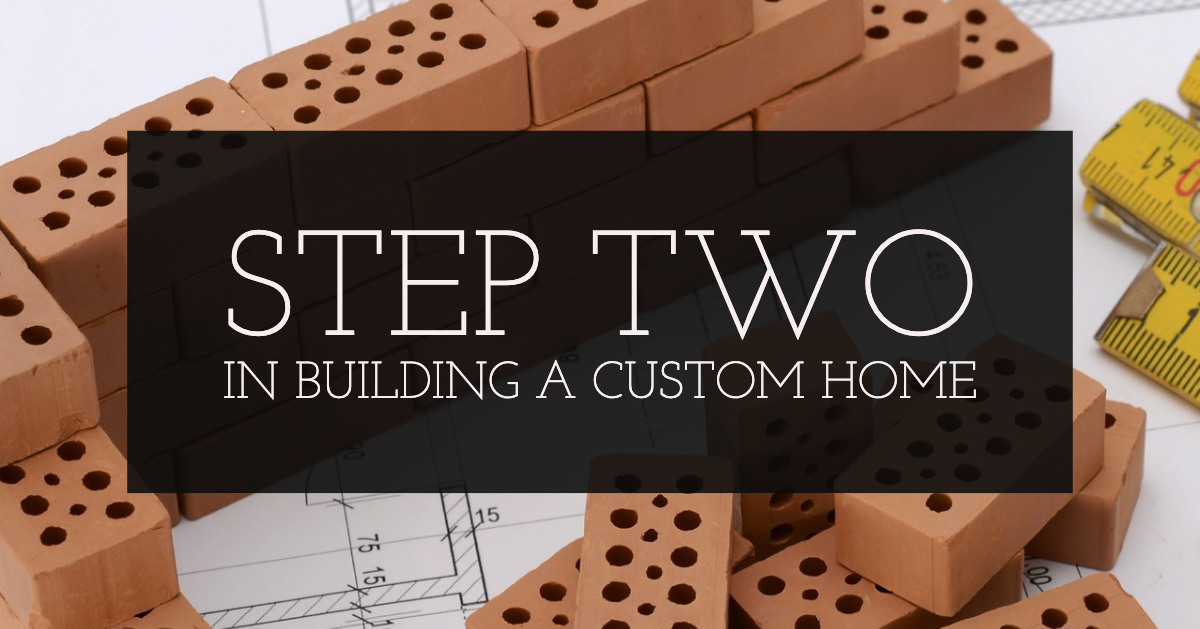 In this video CRG's Broker-In-Charge, Preston Guyton, discusses what we feel is the 2nd step to building a custom home, as well as three helpful tips for you to use throughout the process.
Step 1: Secure A Construction Permanent Loan, Then Move Onto Step Two
Once you secure a construction permanent loan, step two in building a custom home is selecting the lot for your home. Many people make the mistake of buying a home design or designing a custom home before they identify a home site to build upon. By not first selecting the lot to build on, that previously designed dream home or already purchased house plan may not fit.



So… What happens next?
You and your team of real estate professionals are left to find a second-rate site or design an all-new house plan that does fit the lot specifications. Avoid this and other mistakes by following these three helpful tips...

TIP #1 - During this process we recommend working with a Realtor® and/or builder who understands the lot purchase process and potential pitfalls which can lead to huge expenses with lot clearing and site preparation.

Although lots may look similar to one another on paper or from the street, there are a lot of variables that can lead to unexpected costs that can ruin a budget if they are not planned. Start your budget planning with this Guide to Understanding Home Buying Costs.

TIP #2 - Once you find the perfect home site, we recommend building enough due diligence in the contract to get a bid on clearing and site prep just so you have an idea of what your expenses will be...

Ensure your Realtor puts language in the contract that will cover you should there be a huge unforeseen cost in the site prep and you decide to back out of the purchase.

TIP #3 - If you plan on going the construction permanent loan route, make sure to build in enough time to design a home as well as get all of the necessary approvals if you are dealing with an Appearance Review Board.

To view our video on the construction permanent loan, check out our blog on the 1st Step in Building a Custom Home.


Appearance Review Boards
If dealing with an Appearance Review Board (more commonly referred to as the "ARB"), make sure the lot purchase is contingent upon ARB approval. In order to close on a construction perm loan you will need 3 things....
1. - contract to purchase the land
2. - completed construction drawings
3. - contract to build the home

Once you have checked off the above three items, the bank will have everything they need to order the appraisal, and to close your loan. This process could take 60-90 days depending on the approval process with different ARB's and municipalities.

At CRG Companies we can help with the lot purchase, home design, and custom home construction process including the permitting process. We are 'One Company, Endless Possibilities' and ensuring you take the correct path in this process as we are....

- A Licensed Architectural Firm
- Unlimited General Contractor
- Licensed SC Home Builder
- NC and SC Real Estate Brokerage
- Previous Professional Builder Magazine 40 under 40

Please contact us if you are interested in meeting with one of our professionals or learning more about the home building process.