The Language of Real Estate
Posted by CRG Homes on Wednesday, July 1, 2020 at 11:52 AM
By CRG Homes / July 1, 2020
Comment
Getting Familiar With Real Estate Terminology
Whether you're considering buying, selling or building a home in the near or distant future, familiarizing yourself with common acronyms, terms, and definitions frequently used in our industry is an asset to you. Often times real estate lingo sounds like a foreign language and can be intimidating. While your CRG Realtor will walk you through every detail you need to understand, we've simply defined some popular acronyms and terms you will come across along your journey. Let this be your guide to preparing for the process ahead.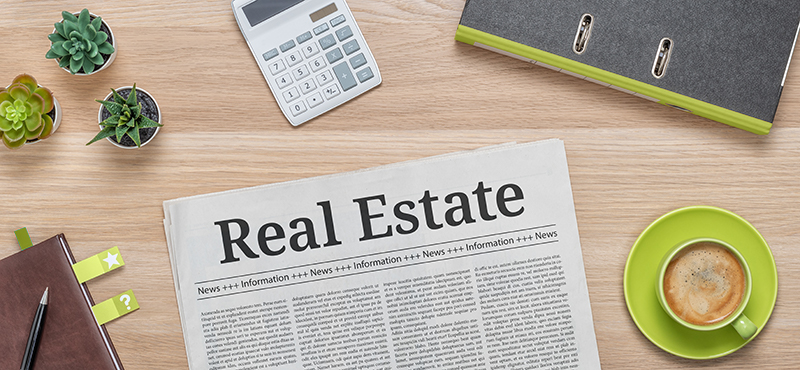 COMMONLY USED REAL ESTATE TERMS AND ACRONYMS YOU SHOULD KNOW
Appraisal - For buyers, your bank or lender will require an appraisal of the home you've chosen to purchase in order to ascertain the worth of the house for lending purposes. An appraisal is performed by a licensed appraiser and is an estimate of the market value of the home. The estimating process is determined by examining the property, looking at the initial purchase price, and comparing it with recent sales of similar properties.
Closing Costs - Closing costs are fees associated with the completion of the real estate process, including lender's fees, taxes, homeowners' and title insurance premiums, deeds, real estate agent commissions, inspection and appraisal fees, and attorneys' fees. Be prepared as these fees typically amount to about 2-5% of the purchase price of the home, and that doesn't include the down payment or the actual cost of the property. Buyers and Sellers both pay these costs when the property is transferred. Sometimes closing costs can be a negotiable item on a contract for a home purchase.
Comps (Comparables) - refers to similar criteria of recently sold properties in a certain area. Agents and sellers can use these comps to determine offering prices, listing prices, what to expect for sale price, and prepare market analyses.
Contingency - A condition in your contract that prevents a legal agreement until or unless the condition is met. Common contingencies include home inspection, financing and home appraisal.
Conveys With Sale - These are the items included in the sale price of the home at no extra cost to the buyer. Items can include appliances, furniture, decor, or any other items that the seller intends to leave behind.
Down Payment - The amount of money a buyer pays at closing toward a home purchase.
Earnest Money - This is a partial payment submitted with an offer to show you are serious about buying the property. It is counted toward the down payment or closing costs, and refundable if the offer is not accepted.
Escrow - The holding of funds or documents by a neutral third party prior to closing. Escrow is there to protect both parties involved and guarantee that no property or funds exchange hands until all conditions of the agreement have been satisfied.
HOA (Homeowners Association) - If you're buying a home or condo around the Myrtle Beach area, it's common for neighborhoods and subdivisions to have an HOA. HOA's collect monthly, quarterly, or annual dues that may go towards maintaining the community in addition to being responsible for specified issues, maintenance, improvements, and repairs. The HOA is also responsible for enforcing any covenants, conditions, and restrictions. Each association and community are unique so it's important to consult with your CRG Real Estate Professional to determine what exactly is covered.
Inspection - Conducted by a licensed professional, an inspection is requested by a Buyer upon an accepted offer and reports the condition of the home and notes any needed repairs. This gives the buyer an opportunity to fully assess if they want to purchase the home as is, suggest the seller complete or pay for repairs, or walk away if an agreement can't be made.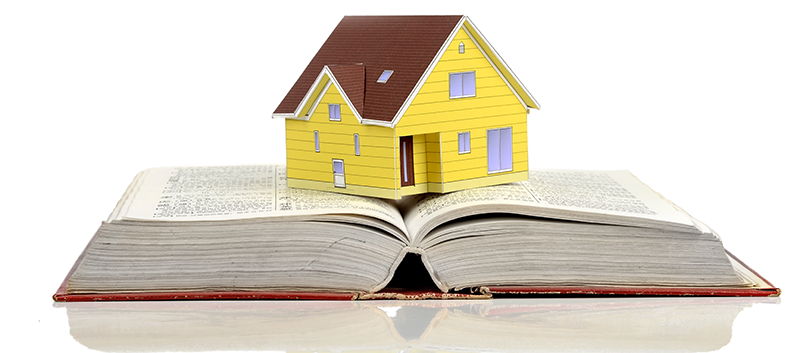 Mortgage - A mortgage is a loan that a bank or lender gives you to help finance the purchase of a home. There are several types of mortgages available for homebuyers. Some of the most common include:
ARM (Adjustable Rate Mortgage) - A mortgage loan with a fluctuating interest rate.
Fixed-Rate Mortgage – A mortgage loan that has an interest rate that won't change throughout the life of the loan, usually 15 or 30 years. This is also referred to as a conventional loan.
FHA Loan (Federal Housing Administration Loan) – These loans are insured by the Federal Housing Administration and the borrower must first qualify. This is a popular choice among first-time homebuyers because FHA loans make buying a home more accessible and affordable for people with a low credit score or a small down payment.
PITI (Principal, Interest, Taxes & Insurance) - The four major components that make up your mortgage payment.
Principal - The amount borrowed
Interest - A percentage of your loan paid to the lender in addition to the amount borrowed.
Taxes - Property taxes
Insurance - Homeowners Insurance PMI (Private Mortgage Insurance) - A home buyer who puts less than a 20% down payment will have to purchase private mortgage insurance, commonly referred to as PMI. This protects the mortgage lender if a buyer defaults on the loan.
Pre-Qualified - This is getting your foot in the door of the home-buying process! Getting pre-qualified is the initial screening by a lender and is generally a fairly simple process. You will work with a bank or lender to supply basic financial information and in turn, the lender will give you an informal estimate of what you may be qualified to borrow. It's important to note your pre-qualified number is not a guarantee or a committed number. If you're serious about purchasing, the pre-approval process is a crucial next step.
Pre-Approved - This takes the preliminary loan process one step further and is most advantageous in a competitive market! Your lender will complete an official mortgage application and extensive financial check allowing them to provide you with a mortgage number for which you are approved. This may or may not be very different from your pre-qualified amount, hence it's important to get a more concrete number before pursuing your home search. You'll know just how much you can spend so your search is refined. It also enables you to move quickly once you find the perfect place as your offer won't be contingent on obtaining financing. This could prevent you from losing the home to another potential buyer who already has financing arranged!
Pre-Approval Letter - Once you're pre-approved, your lender will provide you a letter stating that you qualify for a specific mortgage amount based on the review of all of your financial information. This letter is great to show Sellers when bidding on a property. It proves that you have financial backing and the ability to proceed with the sale which makes you a much more attractive choice when competing against other buyers that may not have taken these proactive steps.
Realtor® - A real estate broker or sales associate who is a member of the National Association of REALTORS®. Note: Not all real estate agents are REALTORS®
Let's Talk About Buying & Selling
This is just a small list to help you get started! Of course, we recommend working with a member of our team as each buying and selling transaction is unique. Our CRG Real Estate Professionals are knowledgeable and experienced Agents who can assist you and answer any questions you may have. Contact a member of our team today.
Disclaimer: The information contained in this blog is for general information purposes only. CRG Companies Inc. makes no representations or warranties of any kind. Any reliance you place on such information is therefore strictly at your own risk. Please verify all information with a CRG Real Estate Professional prior to making any decisions to buy or sell real estate.