Garden City Beach Neighborhoods
Garden City Beach is all about the surf and the game of golf. There are several neighborhoods offering private beach access, waterfront homes, or easy access to 18 holes of golf. There is even a community for active senior adults. Several homes have their own fixed docks, particularly in the neighborhoods on the southern end of Garden City Beach.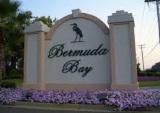 Bermuda Bay
Bermuda Bay homes are in a gated community just east of 17 Business. This neighborhood offers beach access for owners just a couple blocks away... [view listings for Bermuda Bay homes]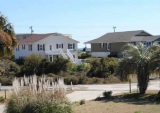 Gulf Stream Estates
Homes in this area are just a couple blocks from the ocean, with many of the homes located on the inlet with boat docks. Gulf Stream Estates is on the south end of Garden City Beach... [view listings for Gulf Stream Estates homes]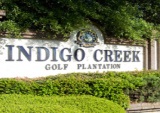 Indigo Creek
Indigo Creek is located just off 17 Bypass across from the Garden City connector. This neighborhood features many homes on and off the golf course... [view listings for Indigo Creek homes]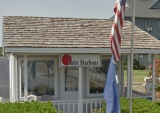 Inlet Harbour
Inlet Harbour is a gated community on the southernmost point of Garden City Beach. Many of the homes here are oceanfront, ocean view, or inlet front. This neighborhood has 24-hour security and is much in demand... [view listings for Inlet Harbour homes]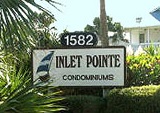 Inlet Pointe
The Inlet Pointe area features homes on the inlet, oceanfront, and ocean view. Located on the south end of Garden City Beach, it offers many owners and vacationers a great getaway... [view listings for Inlet Pointe homes]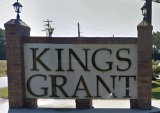 Kings Grant
Kings Grant is just south of Indigo Creek off 17 Bypass. This neighborhood features patio homes... [view listings for Kings Grant homes]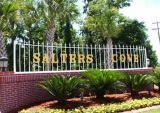 Salters Cove
Salters Cove offers raised and patio homes east of 17 Business in Garden City. You can feel comfortable knowing that the beaches in Garden City are only a golf cart ride away... [view listings for Salters Cove homes]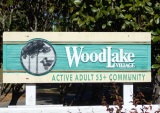 Woodlake Village
Woodlake Village is an active adult community for people 55 and older. This neighborhood is only a couple miles from the beaches, hospital, post office, and most conveniences... [view listings for Woodlake Village homes]
Garden City Beach Real Estate Agents
Thinking of buying or selling a home in Garden City Beach? Allow our local real estate experts to help you through the purchase of your next home, or to expertly negotiate the sale of your current residence. As local real estate agents, we're experts on the market dynamics unique to Garden City Beach real estate. We'll get to work for you today!
Contact CRG Companies to learn more about buyer or seller representation. Planning to sell your Garden City Beach home? Check out our free home evaluation page to see how much your Garden City Beach home is worth!
Back to Garden City Real Estate