Myrtle Beach Real Estate Market Update
2023 Forecast

 - Continued Growth Ahead
This year, we are anticipating the trends of 2022 to continue where home sales are cooling off, price growth will remain moderate, and inventory will increase slowly. Economists are projecting more significant variability between markets nationally than we typically see. Areas like Myrtle Beach and our surrounding markets that continue to be ranked among the best places to move should continue to experience growth, albeit at a slower pace than we have seen in the last two years.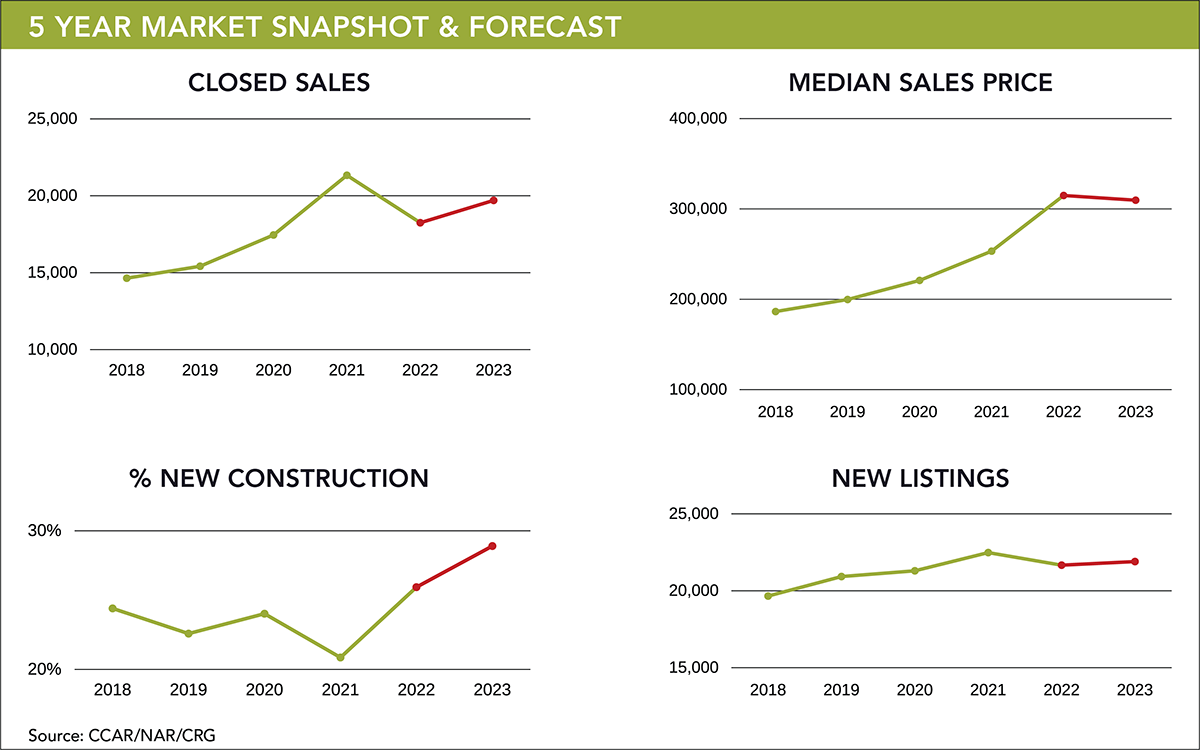 What does this mean for you?
Covid caused an unprecedented market, so comparisons to the 2008 market show there's no need to anticipate another crash. Likewise, as we enter a typical housing cycle, there's also no reason to expect large price or interest rate swings, so there's no better time or market ahead.
Buyers
We will continue to see seller and builder activity increase, creating some competition in the market; however, this will not significantly drive lower home prices.
Sellers
Price your home fairly and prepare to make reasonable concessions to accommodate buyers, and you should continue to see a fast and profitable sale.