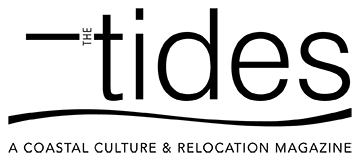 TheTIDES is a relocation and coastal culture magazine developed by CRG Companies to assist homeowners in relocating to Myrtle Beach and surrounding areas with the transition from newcomer to local. This publication is distributed to our database of over 15,000 subscribers, included on all of CRG affiliated websites and social media outlets as well as direct mailed to all relocation inquiries. TheTIDES is also available for pick up at various advertiser locations, CRG offices, and our Grande Dunes development, Living Dunes.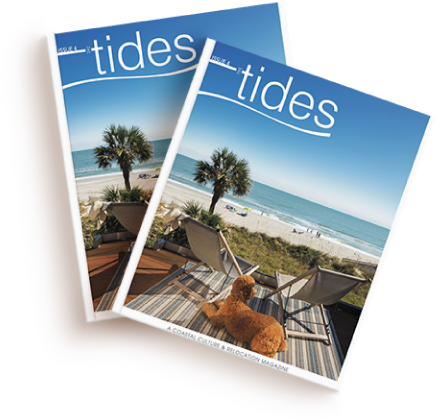 Inside TheTIDES
Higher Standards is a core principal we extend to everything we do including our magazine's design, layout, and - more importantly - the content we include in our annual relocation publication. More than just your typical relocation guide, TheTIDES includes...
Feature Stories & Local Artists
Local Coastal Culture & History
Annual Festival & Event Information
Highlights of the Best Businesses Along the Grand Strand
Relocation Resources: Services to ease the transition from newcomer to local
Must-know area information like tax, job, economy, area schools and SO much more!
Advertise In TheTIDES
TheTIDES Relocation & Coastal Culture Magazine provides a prime opportunity to advertise your business directly to exisiting and newcoming Myrtle Beach residents. Our TIDES team below will work with you to achieve the optimal editorial design, photography and ad placement to maximize your marketing dollars.
Maximize your advertising and marketing dollars and showcase your business to buyers and sellers who are serious about relocation! TheTIDES features a blend of special interest stories and relocation information allowing you to target both locals and homeowners that are moving into the area with one single investment.
COMPLETE THIS FORM FOR MORE INFORMATION